Rosenholtz, Ruth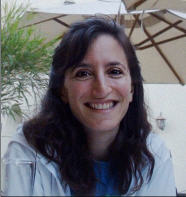 Ruth Rosenholtz is a Principal Research Scientist in the Department of Brain and Cognitive Sciences at MIT.
Research Interests: Human vision (particularly visual search and texture perception) and its application to user interface and information visualization design.
Curriculum Vitae: http://web.mit.edu/rruth/www
Collections in this community
MATLAB software implementing the Feature Congestion, Subband Entropy, and Edge Density measures of visual clutter.

MATLAB software implementing several simple models of set perception.
Recent Submissions