International Motor Vehicle Program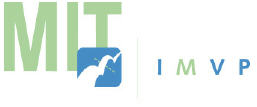 The International Motor Vehicle Program (IMVP) has had a major impact on the global automobile industry and related economies since it was launched in 1979. IMVP has focused on trends in the global automotive industry, competitive analysis, groundbreaking benchmark studies, global supply chains, lean industrial organization, and environmental sustainability. The Machine That Changed the World, published in 1990 based on IMVP research, influenced industry practice worldwide.
IMVP's fourth phase, Navigating Auto's Next Economy, launched in 2001. This new phase integrates IMVP's strong research capabilities on the extended enterprise with new opportunities afforded by e-business and with issues of environmental management and sustainability critical to the industry's future.
Through IMVP, more than 50 senior scientists, management experts, social scientists, and engineers have conducted interdisciplinary automotive research at more than 25 universities on six continents.
IMVP is a program of the Center for Technology, Policy, and Industrial Development.
Recent Submissions
Over the past decade, firms in auto industry have focused much of their attention on new auto product development performance. This paper reports on a follow-up study to Clark and Fujimoto's research on product development ...