MIT Concrete Sustainability Hub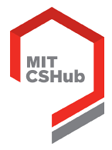 The Concrete Sustainability Hub is an interdisciplinary team of researchers from across the Institute. We work with, and bring together, leaders from academia, industry, and government to develop breakthroughs in concrete and infrastructure science. By investigating cement and concrete from the nanoscale up, and considering its full life cycle, we are working to reduce the energy footprint of the world's most common building material.
Collections in this community
Recent Submissions
Fragility curves, which are a statistical tool that represent the probability of exceeding a certain level of structural damage due to various forces applied to a building, are used to assess anticipated building performance. ...

According to the American Society of Civil Engineers (ASCE) 2017 Infrastructure Report Card, the backlog for repair of existing highways across the U.S. totals approximately $420 million. With funding at all-time lows, it ...

Albedo is the measure of how much solar energy is reflected by the Earth's surface. Lighter color, or high-albedo, surfaces absorb less sunlight energy and reflect more shortwave radiation. Increasing pavement albedo has ...